Imagine you have just arrived in Dubai. The sunshine is bright, and you can feel the fresh air on your cheeks. The breathtaking skyline of Dubai is giving you chills, and you can't wait to capture this moment and share it online.
And just when you unlock your phone, the realisation hits you – your SIM card's not working!
In the hurry and excitement to be in Dubai, you forgot to buy the international roaming plan. And even if you do check it now, the prices are way too high.
The next option?
You head out to this foreign city to buy a local sim.
So, instead of roaming around Burj Khalifa, you end up roaming around shops to buy a sim in Dubai.
Doesn't sound like the perfect Dubai trip, right?
We have all been there, struggling with sims and data plans. But not anymore. It's about time you get your hands on travel eSIMs and change your travel forever. This tiny piece of technology will revolutionise the way you stay connected while travelling in Dubai.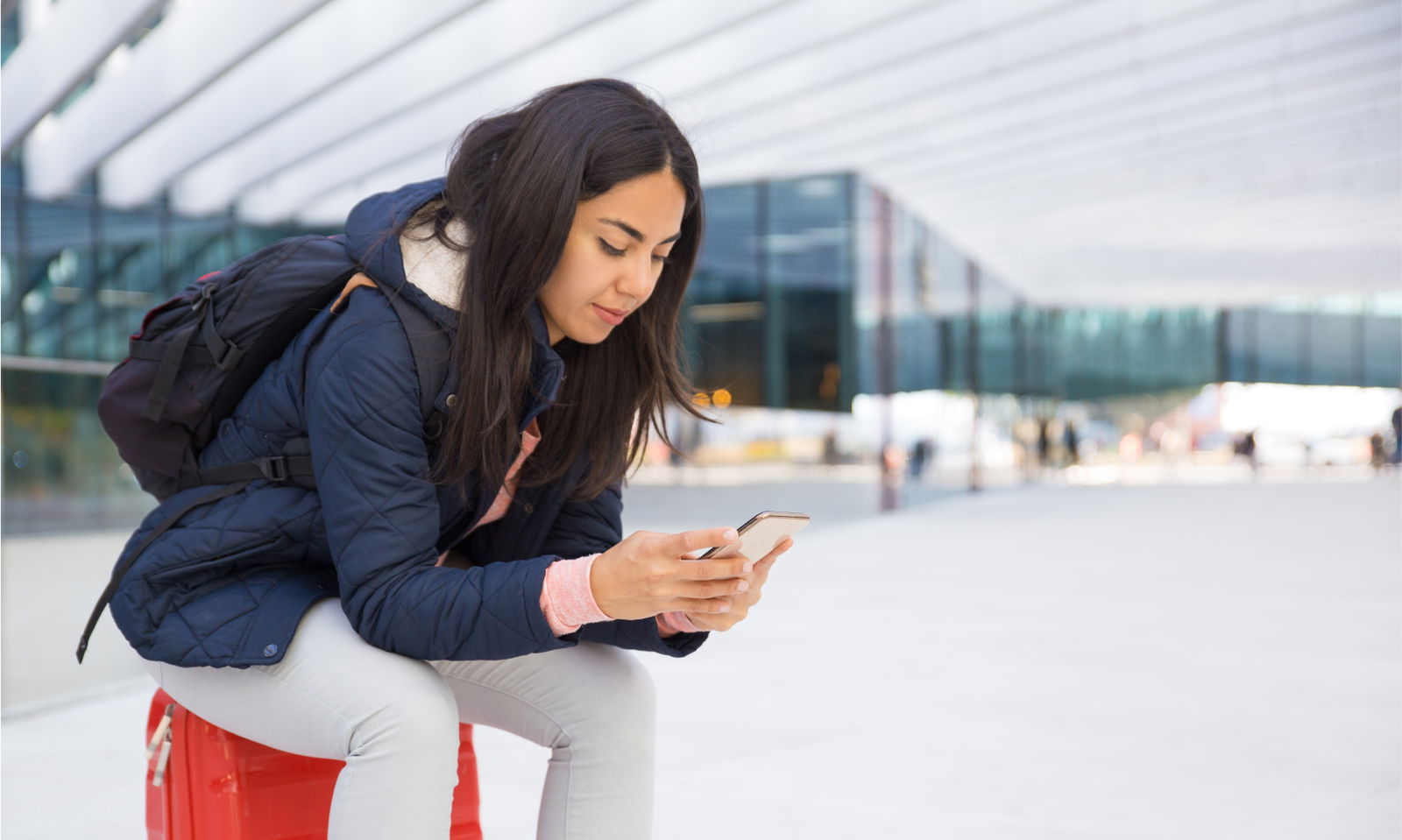 We are spilling the top 5 secrets of Dubai travel eSIMs. Stay till the end to find an incredible deal!
#Secret 1: You can buy Dubai travel eSIM plans as per your choice.
Let's start with the most basic secret, which is more of a realisation. Typically, when we talk about sims, people think of plastic chips. But times have changed. You can now say goodbye to plastic and purchase a travel eSIM for Dubai.
These eSIMs are easy to buy, easy to switch, and easy to activate. All in all – they are 10X better than the traditional local sim cards.
Also, travel eSIMs come with various plans based on your budget and travel plan. Don't want to spend hundreds? Then don't. Just select a travel eSIM that caters to your needs and you're all set.
#Secret 2: You can buy Dubai travel eSIMs online!
Now that you know travel eSIM is an option, let's get to shopping.
To get eSIM in Dubai quickly, you can shop them online. At Alike, this process gets done in just a few clicks.
Simply visit Alike's website, choose the destination you're heading to, and browse through various plans tailored to suit your travel needs.
With a few clicks, you can purchase your travel eSIM, and we'll have it ready for you to activate upon arrival. Just visit the kitmytrip store at the international airport and get it activated.
#Secret 3: You can't activate your Dubai travel eSIM anywhere.
Unlike other travel destinations, the rules of eSIM activation are different in Dubai. You cannot activate your eSIM anywhere. Instead, you need to do your KYC and activation at government-authorised stores.
That's why we have the kitmytrip store right at the airport arrival. It saves you time and makes it easy to activate the travel eSIM hassle-free.
But what if you forget to activate your Dubai travel eSIM at the airport?
We've got you covered there too.
Alike's partner stores are located in multiple locations across Dubai. This means you can visit any of the stores and get your Dubai travel eSIM activation done. The whole process is swift and simple. And for any other trouble, their local customer support is always there for you.
#Secret 4: You can get mindblowing deals by prebooking travel eSIMs.
Sometimes, buying travel eSIM in Dubai comes with more. You can get free data, discounts on restaurants, gift cards, and even free entry to top attractions.
Don't believe us? Check this Dubai tourist eSIM plan and see for yourself. All you need to do is prebook the eSIM and Alike gives you a free Dubai Tourister Plan.
In simple words, with 1 Dubai eSIM, you get:
Direct discounts at 20+ popular attractions
Up to 40% discount on 3000+ restaurants
Flat 10% OFF on a 30-day UAE Tourist Visa
Flat 20% OFF Silver NOL Pass
And this means, you can save up to USD 230!
A pretty good secret, isn't it?
#Secret 5: You can also get a free Dubai travel eSIM!
This is probably the most enticing secret of buying Dubai travel eSIM – you can now get a free eSIM.
Alike is offering a complimentary 5G travel eSIM with 1GB of data and free incoming calls. You can use it for a day and if you like the service, just recharge the same eSIM with a suitable plan.
So, if you are unsure of how online travel eSIMs work, this is a safe way. You don't need to spend a single penny on your first day. Take the trial and then decide.
The Takeaway
No matter why you're going to Dubai or how long you'll stay there, travel eSIM is something you just cannot ignore. It's that one travel essential that can make or break your trip. So, when you are getting such perks and even free data, why not take it?
With a travel eSIM in hand, you can stay connected all the time and explore Dubai's wonders without hesitation. Let the adventure begin!